IS0 - 8859-2
MS IE 3.0 NETSCAPE NAVIGATOR 3.0
PLEASE, DO NOT IGNORE COLORS SPECIFIED ON OUR WEB PAGES.


ŻADNYCH RAMEK, SKRYPTÓW, APLETÓW JAVY


NO FRAMES, NO SCRIPTS, NO JAVA APPLETS

---
WIRTUALNA BIBLIOTEKA LITERATURY POLSKIEJ
VIRTUAL LIBRARY OF POLISH LITERATURE
Realizowana w ramach projektu UNESCO
"BIBLIOTEKA WIRTUALNA KLASYCZNYCH TEKSTÓW LITERATURY ŚWIATA"
Implemented within the framework of the UNESCO flagship project
"VIRTUAL LIBRARY OF CLASSIC TEXTS OF WORLD LITERATURE"
We współpracy z Polskim Komitetem do Spraw UNESCO
In co-operation with Polish National Commission for UNESCO


EDITED BY MAREK ADAMIEC
KATEDRA KULTUROZNAWSTWA, WYDZIAŁ FILOLOGICZNY; UNIWERSYTET GDAŃSKI
FACULTY OF LANGUAGES; UNIVERSITY OF GDAŃSK

This website is part of UNESCO's "Publica" series.
UNESCO promotes a strong public domain in which information and knowledge is accessible for all. Communication and information technologies can largely facilitate this access, particularly to classic works of world literature. UNESCO's "Publica" series, which is constituted by a collection of digitized texts from the world's literary heritage, makes them available free-of-charge on-line
(on the Internet) and off-line (CD-ROMs).
More about UNESCO's virtual library of classic works of world literature at
http://www.unesco.org/webworld/public_domain/public_inf.html
---
---

Gaude, mater Polonia,
prole fecunda nobili,
summi regis magnalia
laude frequenta virgili.

Wincenty z Kielczy
Gaude, mater Polonia
---
---

Sadźmy, przyjacielu, róże!
Długo jeszcze, długo światu
Szumieć będą śnieżne burze,
Sadźmy je przyszłemu latu!

Seweryn Goszczyński
Przy sadzeniu róż
---
---
---
---
---
---
---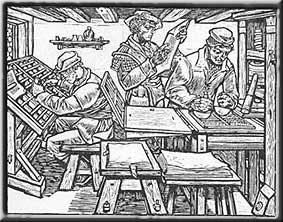 ---